Institutions for effectively governing the energy transition
Coordinated and target-oriented climate policy governance
The German Climate Protection Act has created a new institutional framework. The climate policy mix within this framework will have to be continuously reviewed and adjusted in the coming years. This is the only way to successfully manage the various technological, economic and social challenges of the transformation in areas such as sector linkage and hydrogen. The European Green Deal also sets in motion a wave of legal and political adaptation processes at both the European and national levels, and these must be coordinated as closely as possible. The resulting governance and regulatory challenges require continuous analysis and, where necessary, reform.
Ariadne examines the institutional design of climate policy planning and coordination processes between the political institutions, actors and levels involved. Options for institutional reforms are explored in dialogue with stakeholders. One focus is the design and adaptation of climate policy instrument mixes, the governance of sector linkage and the handling of social conflicts that may arise from the energy transition.
News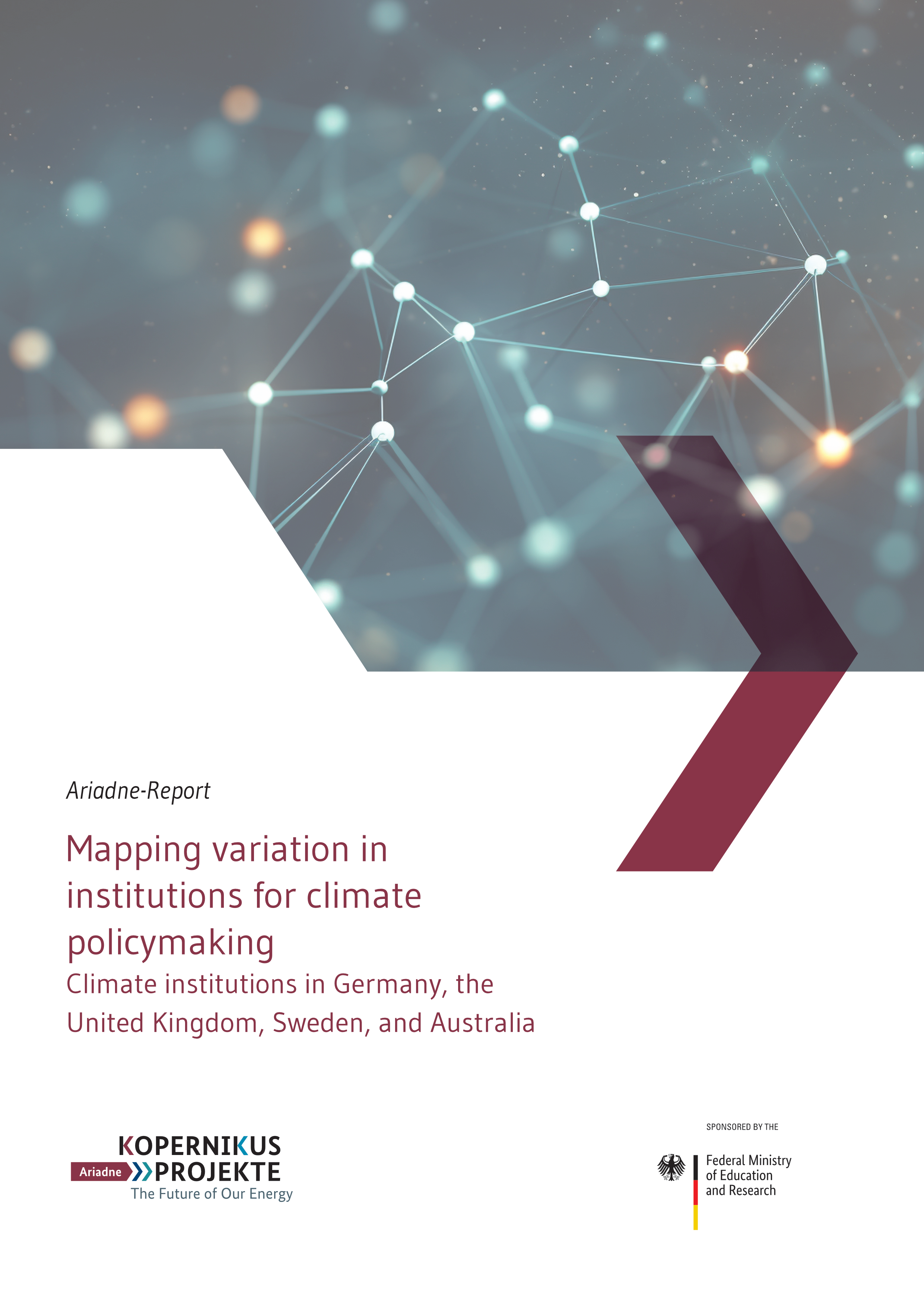 Report: Effective climate governance through strong climate institutions
In a new Ariadne report, researchers from the Hertie School analyse and compare climate institutions in Germany, the United Kingdom, Sweden, and Australia. They draw on this analysis to offer reform options for German climate institutions in the context of the Klimaschutznovelle.