The red thread through the energy transition
Climate targets alone do not guarantee success; specific measures are needed to achieve them. This is where the project starts, finding ways through the complex and detailed questions of the energy transition. Ariadne explores energy transition strategies and their systemic effects, as well as sectoral interactions, and investigates how policy instruments can achieve climate goals in an efficient and socially balanced way. The project also researches the governance and institutions needed to design effective climate protection.
The project specifically addresses decision-making problems in politics, but also initiates debates with politicians, stakeholders and citizens. After all, the energy transition can only succeed through a joint learning process. To better understand the impact of different policy instruments, and develop socially sustainable strategies, representatives from politics and business – as well as from the general public – are actively involved in the Ariadne project from the very beginning.
In this way, Ariadne develops target-oriented measures and policy options. Findings and results are provided throughout the project, for example in policy briefs, thematic dossiers, background papers, visualisations and interactive applications.
Who is Ariadne?
In Greek mythology, Ariadne enabled the legendary hero Theseus with a thread to navigate the labyrinth of the Minotaur, leading him to safety. In the Ariadne energy transition project, a consortium of over 27 partners provides guidance and orientation to shape the energy transition by means of excellent research, and through joint learning between science, politics, business and society.
We are Ariadne
adelphi | Brandenburg University of Technology Cottbus-Senftenberg (BTU) | Ecologic Institute | Fraunhofer Cluster of Excellence Integrated Energy Systems (CINES) | Friedrich-Alexander-Universität Erlangen-Nürnberg | German Aerospace Center (DLR) | German Economic Institute | German Institute for Economic Research (DIW) | Hertie School | ifo Institute | Julius-Maximilians-Universität Würzburg | Leibniz Institute for Economic Research (RWI) | Mercator Research Institute on Global Commons and Climate Change (MCC) | Oeko-Institut | Potsdam Institute for Climate Impact Research (PIK) | Research Institute for Sustainability – Helmholtz Centre Potsdam (RIFS) | Stiftung Umweltenergierecht | Stiftung Wissenschaft und Politik (SWP)| Technical University of Darmstadt | Technical University of Munich | Technische Universität Berlin | Universität Hamburg | University of Duisburg-Essen| University of Greifswald | University of Potsdam | University of Stuttgart – Institute of Energy Economics and Rational Energy Use (IER) | ZEW – Leibniz Centre for European Economic Research
The Ariadne learning process
Ariadne explores specific options for shaping the energy transition in Germany, and initiates a joint learning process between science, society and decisionmakers in politics and business. This learning process runs like a thread through the entire project. In addition to peer-reviewed articles in specialised journals and policy-oriented Ariadne publications, there are various dialogue formats and events, including the Ariadne citizens' deliberation process. In this way, Ariadne researches the energy transition through dialogue, addresses specific policy issues and specifically initiates debate.
Project management: Prof. Dr Ottmar Edenhofer
Deputy project management: Prof. Dr Gunnar Luderer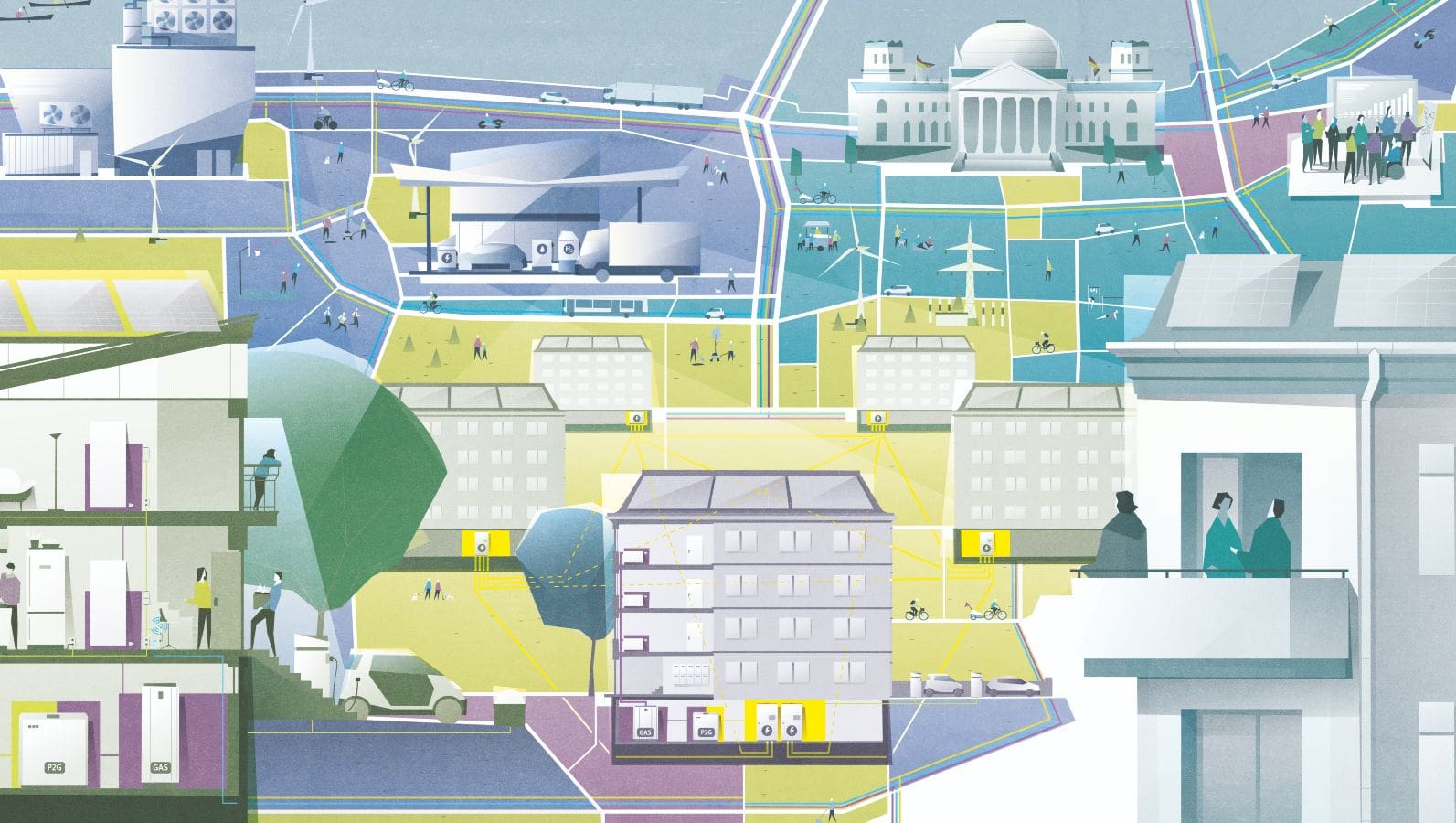 The future is our energy
Ariadne is funded by the German Federal Ministry of Education and Research (BMBF), with a total of 30 million euros over three years, and is part of the Kopernikus research initiative. As the fourth Kopernikus pillar, Ariadne complements the ENSURE, P2X and SynErgie projects. Together, the Kopernikus projects form one of the largest German research initiatives on the topic of energy transition.