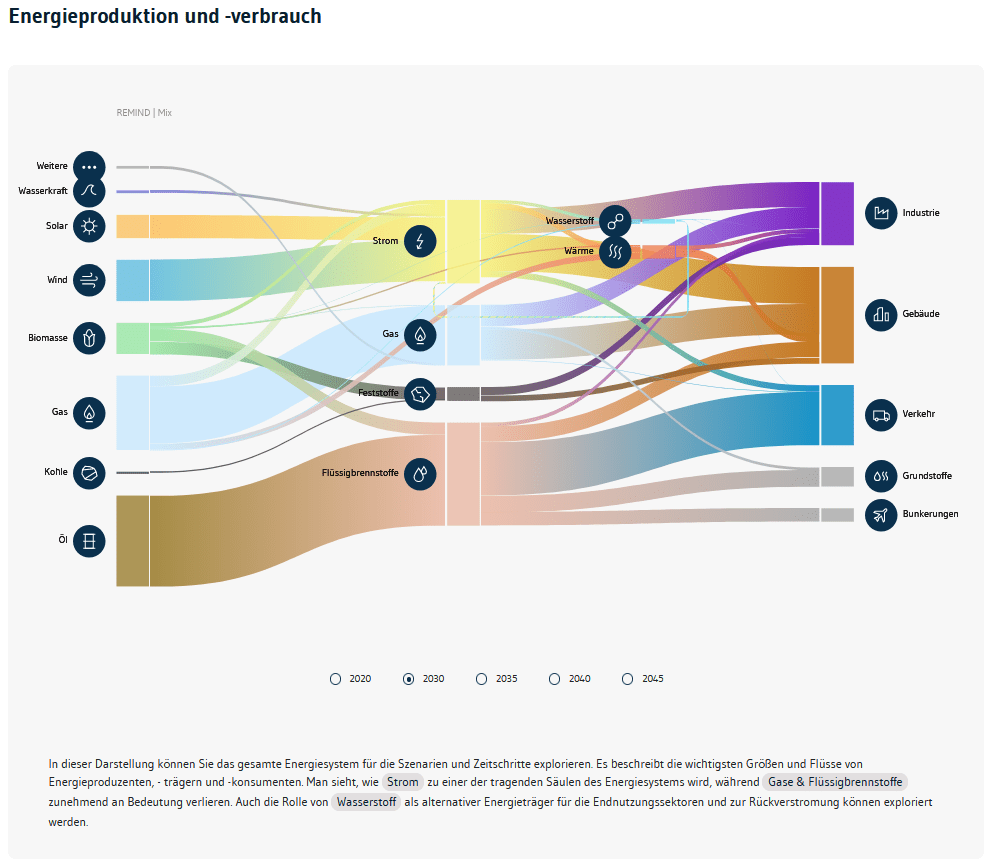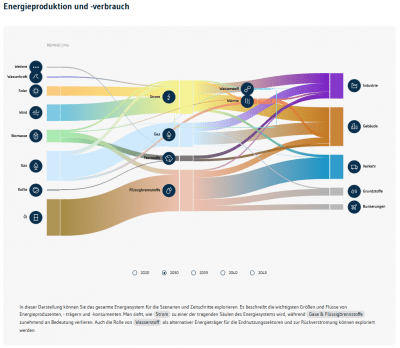 To make Germany climate-neutral in less than 25 years, the government needs to get a lot done in a very short time. The recently published Ariadne Scenario Report is the first model to compare transformation pathways to climate neutrality by 2045. The most important results – system-wide, by sector and across different technology approaches – can also be discovered interactively using the virtual Ariadne Pathfinder.
Read more
The scenario report "Germany on the way to climate neutrality 2045 – Scenarios and pathways in model comparison" presents robust and detailed findings on transformation pathways, scope and bottlenecks. From the overall system to individual sectors, from direct electrification to hydrogen, and from e-fuels to energy imports, ten models were integrated for the study and six scenarios were calculated.
A unique feature of the study is that it integrates the overall system with specific sector models.
The scenario data can now be viewed online in the Ariadne Scenario Explorer where graphics and tables are also available for download.